Education is known to be the vital key to a child's development and also for the development of our societies. Education not only plays a crucial role for a person's approach to run with the same pace in this fast-evolving world but also unlocks new opportunities for oneself and others with narrowing down the inequalities. 
We're living in a phase where whenever this question is asked, instead of getting an answer, two more questions knock our doors that whether we are asking about "When things will get back to normal for the education system"? Or "How much evolved our education system will be if we count 1 year from now" ?. 
Well in this new era of never-ending uncertainty, finding answers for both the questions at the same time is what we're doing from the past 1 year. From children to the academic institutions uncertainty is not leaving the way even in April, 2021. 
Impact of the COVID-19 pandemic on education
COVID-19 Pandemic has hugely impacted our education systems but is the whole thing completely on a gloomy side? Well, disruption is done in many major ways but the definition of education has now changed a lot, particularly in India. We can phrase this as "Disruption with Evolution" for our education systems.
But as everything is new and confusing, no one was and it seems that even today is not prepared for this change. Majority of students are taking studies with a lenient approach and schools are just struggling to keep things on track.
Online impact on education
Live Online classes, PDF notes and answer sheets, online assessments and examinations are the new ways for education now. Everyone from teachers to students are working hard, learning new technologies and applications to cope-up with the new system. 
Despite the delivery of lectures and academic lessons to students by Live Video classes, YouTube channels and in different other ways education still remains unequal for everyone to get a similar reach. Think about learners with not enough resources to access digital learning or a problem that can be as usual as low network receptions in many cities that are even not eligible to deliver connectivity speeds to access live or video classes. Think that twice, these are some very common situations that are being faced by millions and millions of students across the globe and particularly in our country, India. And yes, till now we're not even counting those children who are disabled or come from disadvantaged communities and very remote areas. What about them?
So."where will we be if we count 1 year from now ?" seems to be a much justified question as compared to our topic, because this pandemic's uncertainty is eating our future by making us make compromises on education and academically nurturing our young ones. Right now, we can say that we're at the defining moment for the country's children and young people.
The government remains unsettled with their decisions and regulations. Some commentators are predicting that this phase will definitely change the way we educate, either we adapt to the change and reform our systems or lag behind many decades in this man-made calamity. 
What about schools in education hubs of India?
Let's talk about the education hubs in India. There are majorly known 2 hubs in India where tens of thousands students from across the country come to prepare for competitive exams like JEE, NEET and other major exams. Kota is the first to house more than 1 lakh students from different states and Sikar is the second biggest education hub in India. 
With the rising concerns about education among students and their parents, academic institutions are diving into creating digitally strong learning platforms to cope-up with this scenario's demand.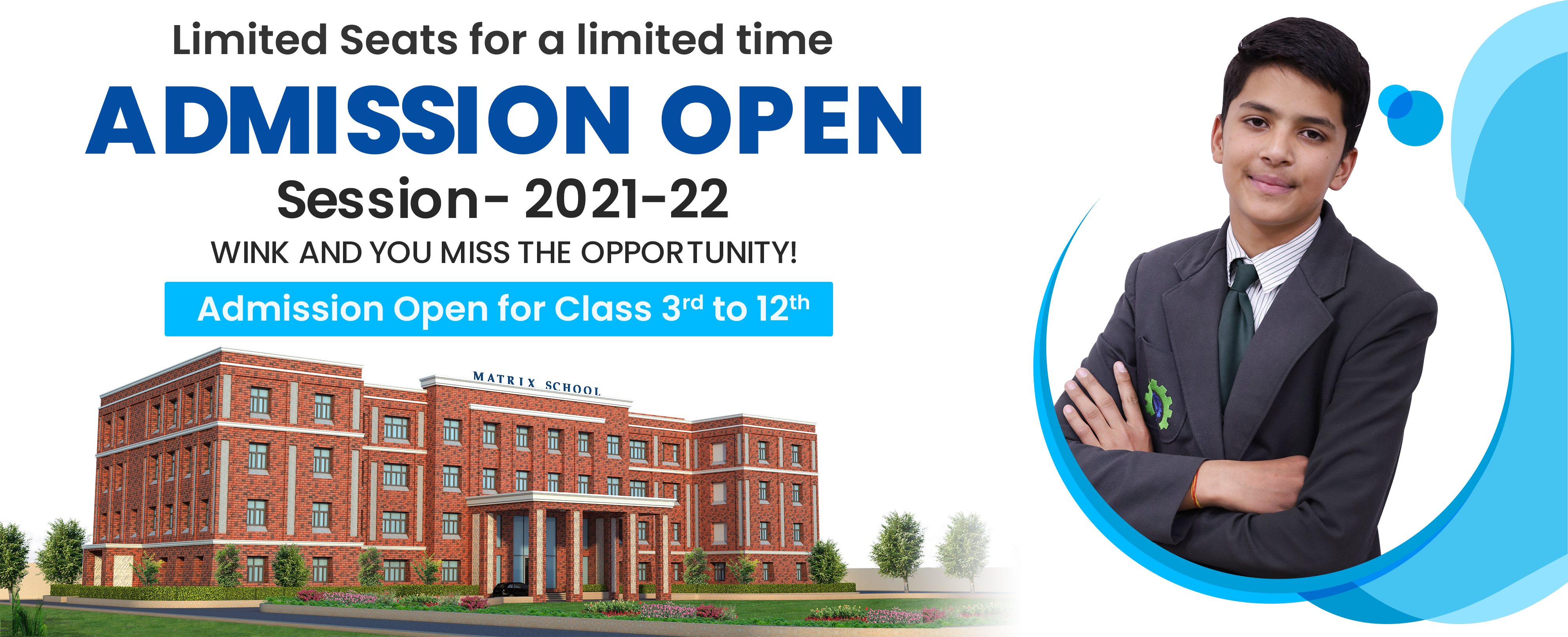 It's interesting to see that Sikar is pacing our country's digital transformation with the same speed as Kota to provide the best digital learning experience to students.
And more interesting thing is that some of the best schools in Sikar were already delivering top notch fully digital education facilities to their students years ahead before this pandemic. The most heard name was Matrix High School which was established in 2018 in Sikar is proving the most advanced strongly built digital learning platforms since the very first day of their establishment. This is something we can say is exceptional and future ready education.
Rethinking Education. 
We just can't take this situation in a distasteful way anymore and be a victim of these hard circumstances, we have to take actions to sail out of the situation with our best efforts. Right?
Our response to COVID-19 has shown that technology can help us in the way we teach and learn. For example, many applications that were used for corporate meetings online are now used for teaching students. We can take this situation in a better way by saying that children are getting ready for the future and a new technologically enriched path to learning is getting paved for them to a new digital-first world that demands new skill sets and thinking.
To succeed in personal and professional lives, social skills and emotional skills with mental support are vitally necessary for students and after this pandemic schools can plan their curriculum with more practically enriched and flexible learning experience for students to make them ready for real life challenges and for the upcoming future. Rather than just to make them ready for exams.
New upcoming technologies and start-ups are opening ways to transform practices, academic structures and cultures in schools across the globe. 
Moreover, there's a strict need to prepare teachers for conducting digital classes with all the required skills and equipment to teach children and helping them to get back to learning rhythm and taking this step for granted will emerge as a major bottleneck for our systems to reach digital independence. 
In these hard times, no matter how much this fact is ignored but teachers are the one suffering the most as they're walking an extra mile every day to keep pace with evolving learning methods and expectations from many with keeping their personal lives and time aside. Academic institutions, students and parents should support teachers with respect as they are, and will be the one to save our education systems from diluting in this COVID 19 pandemic.
While the students in well-established private and government schools have a higher opportunity to learn digitally and carry on with their studies, children from poor, lower privileged backgrounds suffer and lag behind as they don't even have access to smartphones, TVs or an internet connection. Though, there are some organizations with their CSR activities and NGOs working to help these children but this task stays typical as the COVID situation restricts any outdoor activities. It's great to see that big National and State bodies like NCERT and SCERTs are contributing to support the situation in backward areas.
Maybe the directionless political debates will not end and this uncertainty will take time to fade away but reimagining the academic bodies as a chance to evolve and deliver the best technology driven and evolved learning experiences to the students can change the things tremendously in the future and this can support India to emerge as a stronger educator in front of the whole world.